New 26 March 2010
TEESSHIPS
VLISSINGEN (FLUSHING) 2009
DAY 2 - Thursday, 30 July 2009
VLISSINGEN
Sighting 051 - NILEDUTCH KWANZA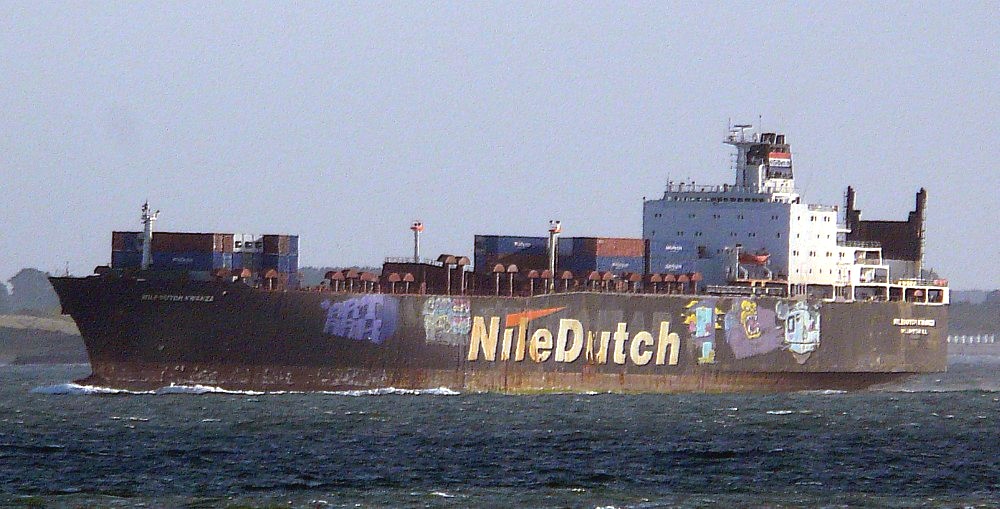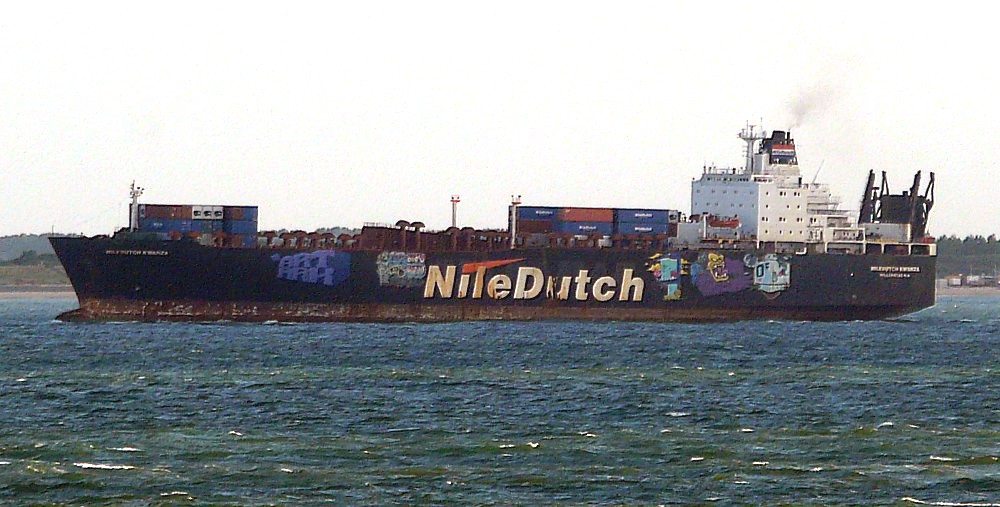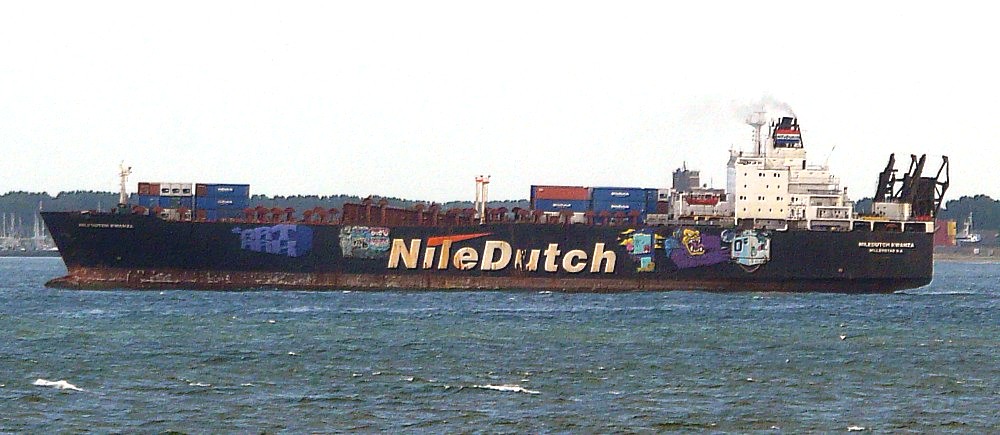 NILEDUTCH KWANZA (7702877), Netherlands Antilles, 32498gt, completed La Ciotat 12-1979 1979 ANGO - 92 CGM RENOIR - 97 AFRICAN ARROW - 01 KWANZA - 07 NILEDUTCH KWANZA
What do you think of the artwork?
Seen previously as ANGO and AFRICAN ARROW, although I can't immediately put my hands on my own views under these names!
The following is a partial scan from a full frame 6x6 negative in my collection originally taken by Errol Cornish, probably in a South African port.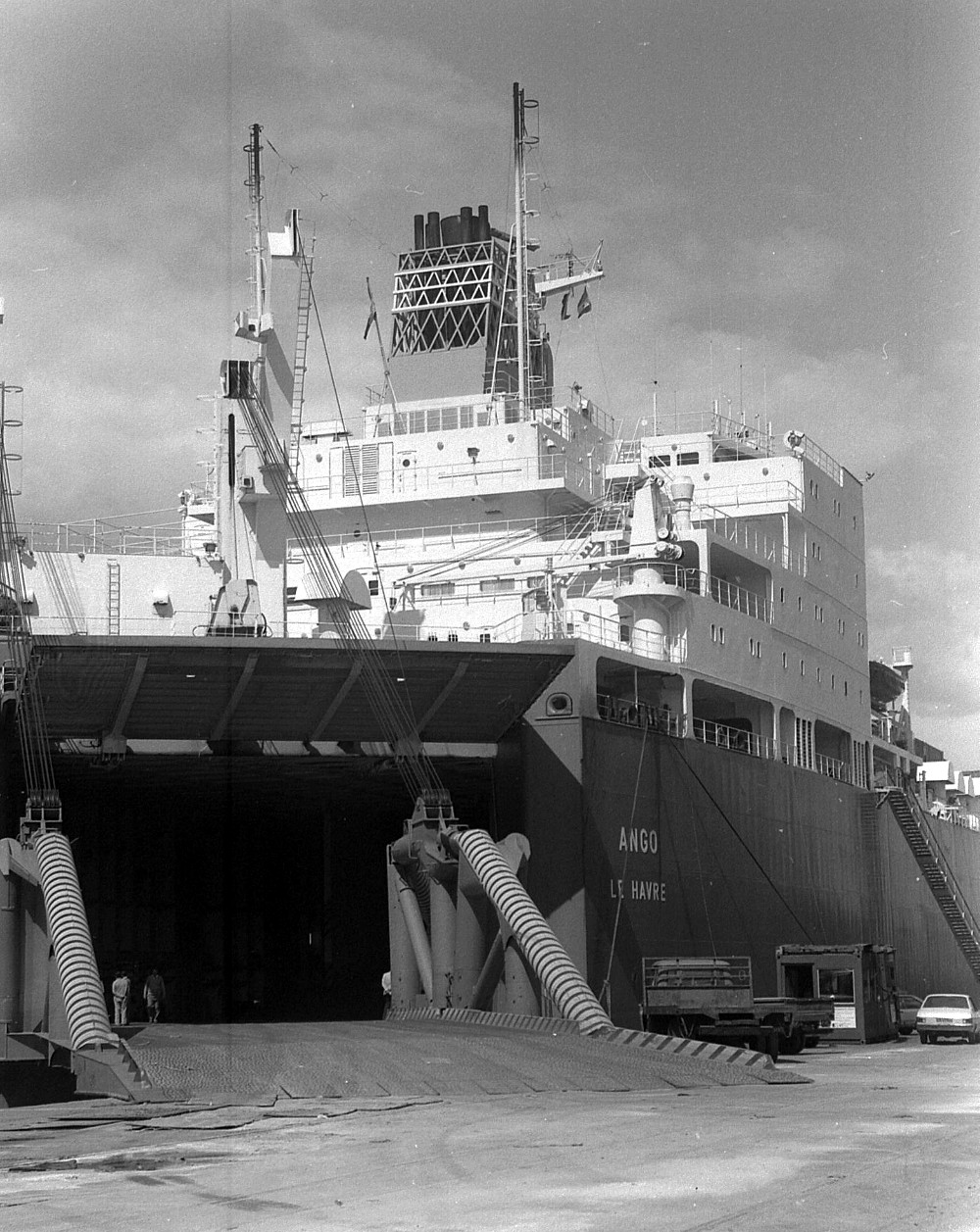 **********