STELLENDAM
Sighting 017 - SIRIUS
Knowing we had plenty of time to drive down to Vlissingen following our early morning arrival in Europoort I decided I would try to explore the fishing port of Stellendam more thoroughly than I had managed on previous visits when, in reality, I'd not tried very hard and not found my way onto the quayside.
I found that, in fact, this was quite easy to do so, as it is with so many ports in Holland. We did not have to explore too much to find a roadway leading down to the dock estate and, again, like so many small places in this lovely country, it even had its own quayside cafe ... with facilities!
What could be better, heading for the exit road off the motorway, than to see one of my own favourites was in dock, allowing me to re-sight her, and photographically record her, some 47 years after my original, and one and only, sighting of her on the River Tyne. She is still in active service, evidenced by the fact she was not in berth on our return visit a week later at the end of our holiday.
See: http://www.teesships.freeuk.com/favourites.htm andhttp://www.teesships.freeuk.com/1sirius.htm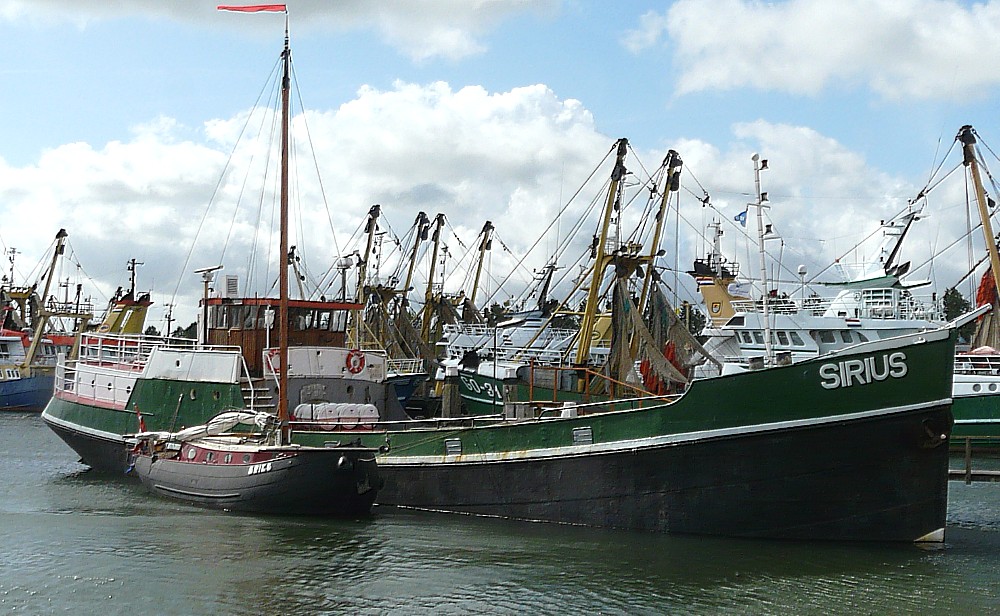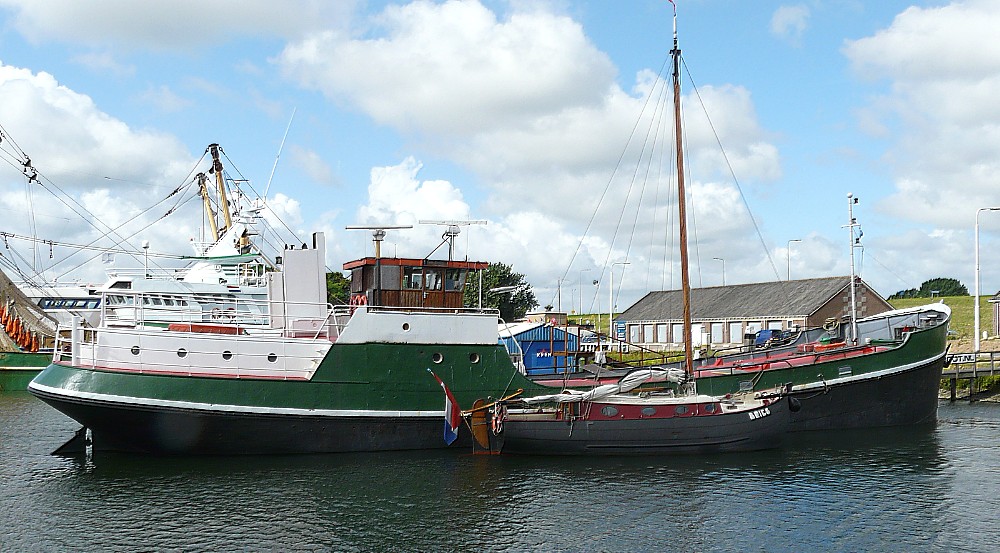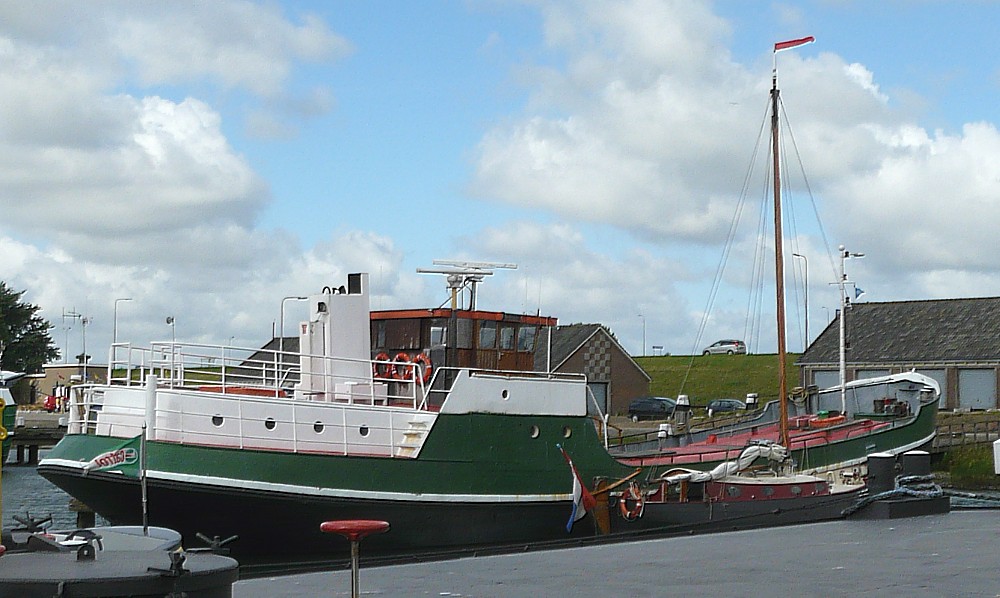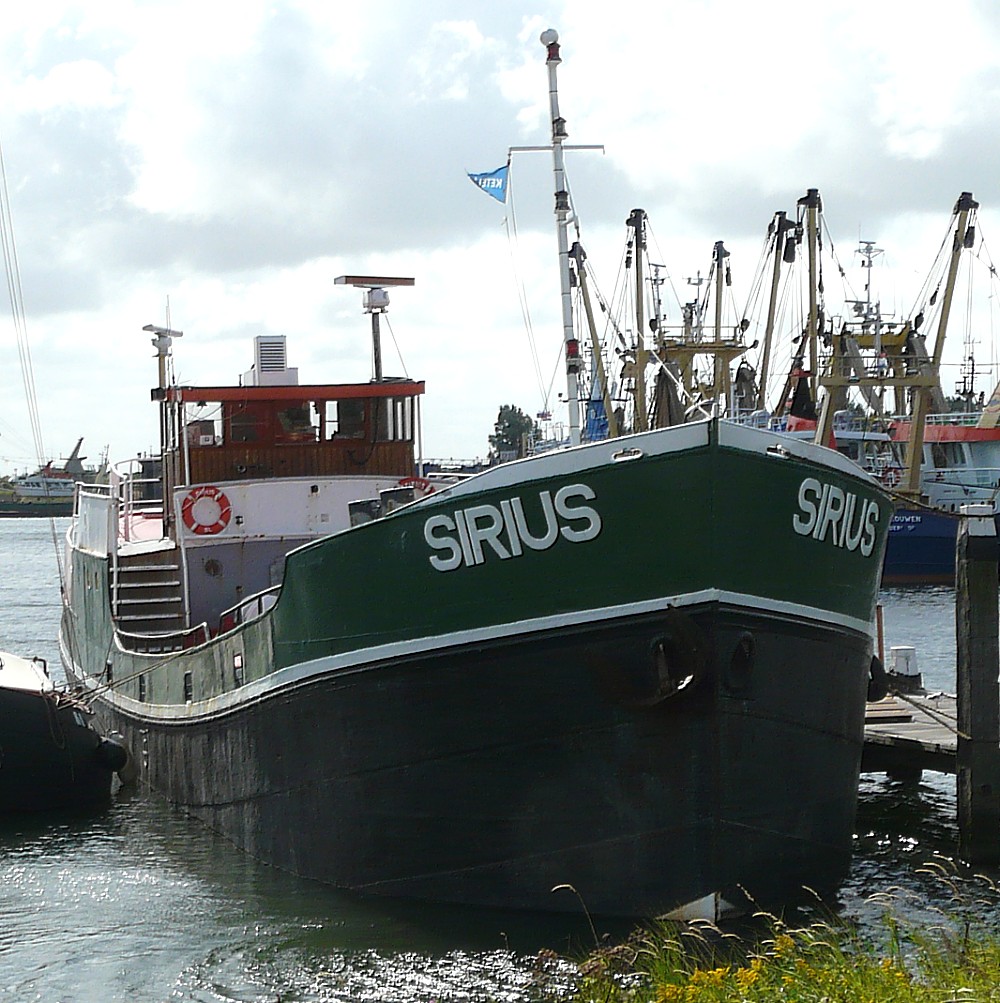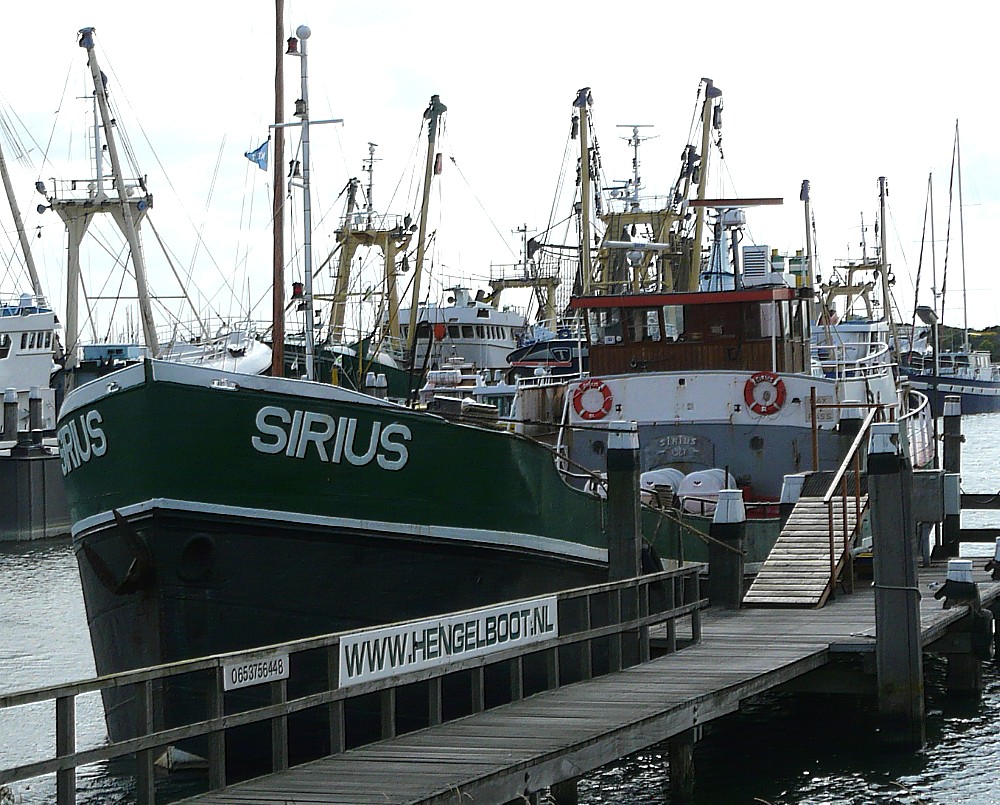 SIRIUS (5330163), Netherlands, 191gt, built Groningen 1927 1927 EUROPA - 1935 SIRIUS (1977 converted for side-fishing) See: http://www.hengelboot.nl/index.htm
**********